I recently worked with a family whose Dad contracted an infection in his foot. The infection lead to further complications coupled with the fact that he had mid-stage Alzheimer's disease. He was using his Medicare days in a nursing home. His wife was very dissatisfied with the care he was receiving. When the family realized he probably wasn't going to be able to return home, they hired me to find a better nursing home for him on a permanent basis.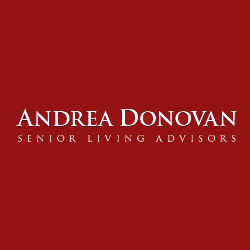 His wife was in her 80's and still working part-time. Monthly income was limited. When I sat down with the family to tell them the cost of his nursing home care would be in excess of $6,000 a month, tears began to flow from her eyes. Thank goodness this was a wonderful family. They insisted upon the best care for their father. The kids offered to chip in and pay for the best place possible. I suggested that they look into the VA Aid and Attendance benefit because their Dad was a World War II Veteran. Although the benefit isn't huge, it lifted some of the financial burden from the kids, thus alleviating some personal and work-related stress.
Assistance may be available whether at home, in assisted living, or in a nursing home. There are specialists authorized to provide Veterans with assistance in filing a claim and interpreting the benefit. Please see the VA Aid and Attendance article or call me for details.
Contact Andrea Donovan if you think your loved one may qualify for the VA Aid and Attendance Benefit.

Andrea Donovan Senior Living Advisors
361 Nuttall Road Riverside, IL 60546 708-442-7174 708-415-2934 (cell)