"Prepare for your loved one's transition from the hospital to a long-term care community."
Four years ago, my mom, who is 88 and a registered nurse, had a triple bypass with a valve replacement. The hospital staff informed me that their transitional care unit was full and I would have to find a rehab community for her. As I was searching, I asked myself, "What if something goes wrong and she can't return home?" As I narrowed my search to three options, I was mindful to choose places that could accommodate her needs long term.
As it turned out, a bed opened up in the transitional unit. She completed several days of her rehab. Then she complained it was too noisy, disagreed with the staff over her course of treatment, called my sister to take her home, and had herself discharged. So much for my worries about her returning home.
Other people will not be as lucky to experience such a miraculous recovery. When a loved one is in the hospital and needs to be discharged on short notice, here are some of the things to be prepared for whether you are looking for a community short term or long term:
If you're looking for a Medicare bed for short-term rehab, you'll find a bed somewhere, but not necessarily at your first choice. I had one situation where a client was adamant about her loved one's admission to one of three communities because he might have to stay permanently. I spent hours on the phone, fighting the clock, to find a bed for him before he was released.
The social workers at the hospital might assist you in making one or two phone calls regarding bed availability for a short-term rehab community. More likely, they are going to hand you a list of communities, and you will have to do all the legwork in finding an option for your loved one, particularly if the need is for permanent placement. As far as the lists are concerned, they lack information in the following ways:

-Some of the communities focus on rehab only. Your loved one may be admitted there for rehabilitation, but will not be able to stay there on a permanent basis. You will have to start your search for permanent placement all over again. Ideally, you want one stop shopping.

-Your loved one may need to apply for Medicaid status. What the lists will tell you is that a community accepts Medicaid, but they neglect to clarify that the community only has a certain number of beds licensed. For example, you could have a 200 bed skilled community, and only 20 beds may be certified for Medicaid. The result is a waiting list that could be several years long. The trend at many communities lately has been to de-certify the number of Medicaid beds, and certify them as Medicare only. Who can blame them when the rate of reimbursement for Medicaid recipients is lagging by one to two years? The poor economy has also resulted in the Medicaid beds being filled.

Your loved one may have special needs like a tracheotomy. The lists don't specify which of the communities can handle special medical problems.
Some of the communities on the list are part of a continuing care community. They are obligated to give first priority to the residents who already live in their independent or assisted living areas.
You will be making hundreds of phone calls in trying to find the right fit. Searching for an appropriate senior living option is already a stressful, time-consuming process. Since I've evaluated more than 250 senior communities in the Chicago metro area, I can get you straight to the right answer for your loved one's needs, save you phone calls and lots of frustration. You never know what's behind door number three. Let me help you open the right door!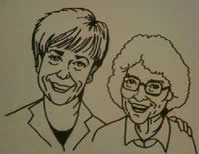 Real-Life Story
My client is a mother with two small children, ages 4 and 6. Her elderly parents, ages 88 and 82, had been living with her family for the past 5 years. Their ailing health and the fact that six people were living in a small house caused a lot of tension.
Six weeks ago, her father was hospitalized due to surgery for empyema (a disease that causes pus to collect in the natural body cavities, in his instance the lungs) and pneumonia. He was on continuous oxygen and needed cueing for toileting and a soft mechanical diet. Two days after his hospitalization, his wife fell and broke her pelvis. Prior to the fracture, she did everything on her own but needed some help with bathing. As with most elderly people, both had some memory issues. My clients' parents were receiving rehab in the same community. Eventually, they occupied the same room.
The daughter hired me to investigate some alternative living options for her parents. She also considered having them remain at the current community.
From what I knew of the current community, it would not present the best long-term options for her parents. There were no beds available in the long-term area, a unit that was completely separate from the short-term rehab area. The rooms in the long-term unit were all private, making the couple's wishes to stay together in the same room an impossibility. Her parents had a potential need for Medicaid some years down the road. The beds certified for Medicaid were extremely limited. I was aware that the Medicaid beds were currently filled and probably would be for many years in the future. The daughter wasn't aware of any of these circumstances, even though they had been there for several weeks. I also reviewed with her the community's current inspection from the Illinois Department of Health, and pointed out where the current community had been marked for deficiencies.
Upon meeting with the daughter and her parents, I found that the therapist's notes indicated the couple's goal was to be able to handle most of their activities of daily living as they did prior to the hospitalization. They were right on track with their progress. (Her mom was even getting out of bed with a broken pelvis because the aides weren't answering the call bell in a timely manner). I recommended two assisted living communities that would be able to handle their needs if the progress continued. Both were continuing care communities that would accommodate their future medical needs if their condition became worse. All the beds in the nursing home community were dually certified, meaning all the beds were Medicare and Medicaid friendly. Hopefully, the move will be a great one for everyone involved!
Senior Resource Snippets
During the recent flooding, I had some clients who were transitioning their loved ones to long term care communities call me in a panic. Their loved ones were experiencing flooding in their homes. They were having difficulties dealing with the challenges during and after the flooding. Here is a resource that you may find valuable: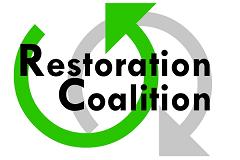 When you have a loss, usually you are directed to an #800 claims service and you are never given the personal cell phone number of the person with whom you are talking. But what if you WERE given that cell phone number? Wouldn't you feel like the claims agent is taking a personal stake in your loss? With RESTORATION COALITION you are given my personal cell number, and I will basically hold your hand through the entire process. It is extremely difficult to help family members with certain losses and deal with their insurance company, but if you have someone on your side who has only your interest at heart…now that is a brighter scenario! I can also instruct when there is the "specialty cleaning" that may need to be addressed when you need to downsize or move a loved one. We also have a special videophone that can help you see your loved one whenever you call. My 99 year old grandma isn't going to use a computer, but she does use the phone! What are the difficulties you see when someone isn't on your side? You should be able to ask any question and get answers right away! If you or anyone you know has claims-related questions, please feel free to call…at no cost to you. My name is Marina, and I can help! 630.805.0651. Day or evening, weekends and holidays–whenever a disaster strikes and you have a need.